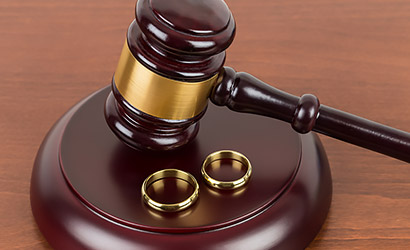 A divorce by conciliation (調停離婚 or "chotei rikon" in Japanese) is a procedure that is initiated by filing an application for a conciliation for divorce with the family court, and is a legally required procedure prior to filing a divorce lawsuit to get a divorce judgment.The aim of conciliation is to have the husband and wife reach an agreement for divorce by conducting discussions through the conciliation committee.
Where an agreement for divorce cannot be reached through the conciliation, the conciliation will fail.
Note: Even where conciliation fails, there are cases in which a divorce is reached through a decision by the family court (a decision divorce). However, in practice, decision divorces are rare.
Note: Because the Conciliation Committee will mediate discussions between the husband and wife, you will be able to proceed with the conciliation without actually having face-to-face contact with your spouse.
What to watch out for in a divorce by conciliation
Conciliation is a procedure by which the husband and wife agree to get divorced, and is not a procedure whereby the conciliation committee decides on the divorce on behalf of the couple. During conciliation, if either party is firmly committed to not getting divorced, a divorce may not be reached even through conciliation.
Benefits in hiring a lawyer for a divorce by conciliation
The lawyer will accompany you at the conciliation as your attorney and the lawyer will be able to protect you during conciliation even where adverse statements or allegations are made.
The additional benefit of hiring Verybest
In order to prevent anxiety and to protect your legal rights during conciliation, prior to the conciliation, we will thoroughly prepare with you. During conciliation, we will represent your rights before the conciliation committee. Additionally, because we have offices throughout the nation, we can represent you at most locations.