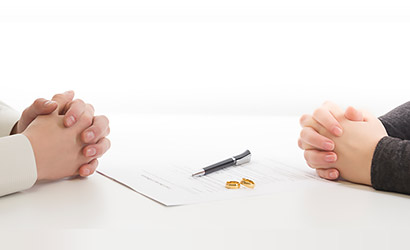 A divorce by agreement (協議離婚 or "kyogi rikon" in Japanese) is a divorce that is effected by the husband and wife agreeing to get divorced, signing and sealing the notice of divorce (離婚届 or "rikon todoke"), and submitting the notice of divorce to a local government office.
If the husband and wife can agree to matters such as the divorce itself and to parental rights, then a divorce by agreement will save both money and time.
Warnings about the divorce by agreement
When getting divorced by a divorce by agreement, oftentimes the husband and wife become emotional, and are unable to fully discuss the consequences of the divorce.
Additionally, when getting divorced, the husband and wife should determine monetary issues such as the division of assets and compensation for emotional damages as well as children related issues such as child support and visitation, and should prepare a divorce agreement containing these agreed upon matters. Furthermore, in preparation for child support not being paid, it is recommended that a notarized document with execution approval wording containing these agreed upon matters be prepared.
Advantages in hiring a lawyer for the divorce by agreement
Lawyers understand most of the legal issues that may arise in a divorce, and understand the reasonable amounts of child support and compensation for emotional damages.
A lawyer will be detached from the emotions and will be able to negotiate with your spouse with a level head.
The additional benefit of hiring Verybest
Initially, our divorce lawyers will meet with you in person to learn about your situation.
Upon learning about your situation, we will provide you with the available options as well as advice on deciding which option is the best for you. Our lawyers will also advise you on when is the best time to hire us to assist in your matter.
Even prior to deciding to get divorced, we can provide advice so that you will understand the procedures and what to do when you finally make your decision to move forward with the divorce.