Immigration and Nationality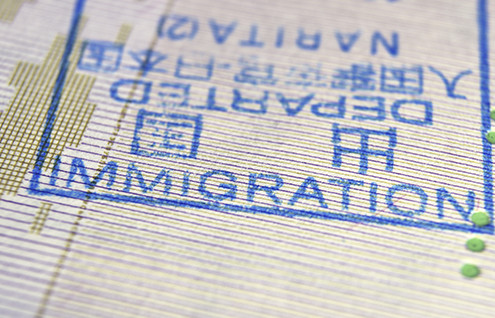 Companies of all forms and sizes rely on Verybest for timely and cost effective services to meet their immigration needs.
Whether a client is trying to start a new business in Japan, hire non-Japanese individuals in Japan, or acquire permanent residence in Japan, our firm provides comprehensive immigration services to assist clients.
Our certified administrative procedures legal specialists (gyosei shoshi), also commonly known as immigration specialists in Japan, specialize in acquiring visas for individuals to work in Japan, and work closely with our lawyers to provide one-stop labor and immigration advice.
In addition to providing visa related services, Verybest is also experienced in advising clients in all matters involving the Immigration Control and Refugee Recognition Act.
Immigration related laws and regulations are constantly in flux, with many decisions made at the discretion of the Immigration Bureau, and clients count on Verybest's extensive experience in representing their best interests before the Immigration Bureau.
Verybest handles all of the administrative tasks that are necessary to prepare visa petitions or other immigration applications, and although the petitioner is generally required to personally submit the petition and attend any hearings, Verybest's professionals are licensed to handle these administrative tasks on behalf of the client.
The following are just some of the immigration services that we provide:
・Advising clients generally on hiring non-Japanese individuals
・Petitioning for and renewing employment visas
・Petitioning to bring a non-Japanese worker's family to Japan
・Petitioning for permanent residence or naturalization
・Representing non-Japanese individuals that are facing deportation or have been incarcerated
・Advising generally on immigration related matters
・Translating foreign language documents that are necessary for the visa petition