How are your translation service fees calculated?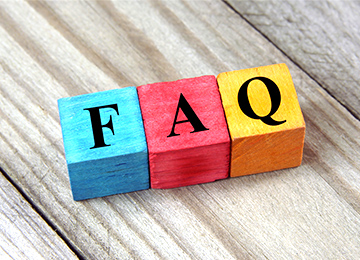 Typically, our translation fees are calculated based on the number of Japanese characters or words (in the case of English and Chinese language source materials) in the document.
As an example, our English-Japanese language pair fees are as follows:
| | |
| --- | --- |
| Japanese to English | 30 yen per Japanese character |
| English to Japanese | 40 yen per English word |
Please note for our Chinese translation services, fees are calculated on a per-page basis.
For clients that have already entered into retainer agreements with Verybest based on other services required or do so when contacting us with a translation request, we offer a range of discounts to our translation fees.
Please contact us for further details.
Is there a minimum or maximum number of pages/characters/words for translation requests?
No. At Verybest we can handle translations requests of any length. Please contact us for further details about pricing.
I am not sure if my document falls broadly under the categories described on this page. Can Verybest still translate my document?
Please contact us through the inquiry form and upload or send your document, and we will let you know whether we can handle it.
Even if your document cannot be neatly categorized as 'business' or 'legal' related, we are confident our skilled translation team will be able to assist.
My document is legally and commercially sensitive. Can Verybest enter into a Non-Disclosure Agreement in connection to my translation request?
Yes, our firm can sign non-disclosure agreements with our clients for translation projects.
As Verybest primarily operates as a law firm, we understand the importance of confidentiality and take all measures necessary to ensure client information remains confidential.
I have made modifications to my document after Verybest has already commenced or completed the translation, are there additional charges?
In most cases, the additions to the document will be charged on a per character or word basis. Please contact us for further details.
Can Verybest provide editing and layout services for my document?
In general, Verybest translates documents on an 'as is' basis'.
Although for simple materials, such as family registry documents and the like, we will provide the appropriate formatting and layout, for more complicated matters, editing and layout services will be charged separately.
If it is necessary to translate text within images (such as in tables and charts), additional fees can be avoided and time can be saved by providing us with the data in a word processable format, rather than a scan of a document.
Please contact us for further details.
I have decided to cancel my translation order. Is there any cancellation fee?
In most cases, if a translation order is cancelled after work has been commenced, Verybest typically requires payment of the greater of 50% of the original fee estimate, or the amount of actual work completed, calculated on a per character or word basis. Please contact us for further details.
Can Verybest use the titles, names, and other formalities of my choosing?
Yes, please provide us with as much information about the document to be translated as possible, particularly contextual data that will assist us in producing high quality and accurate work.
For example, for Japanese to English translation, please let us know the furigana reading of any names in the document that typically have multiple reading methods.
If there is already a fixed English translation of your job title, organisation name and the like, please let us know.
If no official translations of titles, names and so on have been prepared in Japanese or English, we will choose an appropriate term.
However please note that particularly for English to Japanese translation, there are often multiple translations of the same word, and that our choice may not align with your expectations.