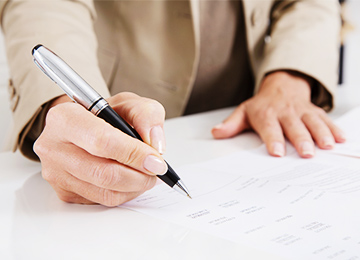 At Verybest, broadly speaking we specialize in what could be called legal or business translation.
The following are examples of the types of translation projects that we regularly handle.
For reference, a number of documents are named under each field as examples of what our translators regularly work on.
The best way to know whether we can handle your translation project or not is to contact us via our inquiry form.
Legal and General Business Translation
Various contracts, agreements, memorandums, deeds, certificates, policies, applications, judgements, rulings and any other formal documents pertaining to criminal law, tax law, employment law, intelllectual property law, family law, insurance, general corporate law, bankruptcy and restructuring, and other fields of law
Incorporation, organizational and business operations documents and agreements (such as articles of incorporation, bylaws, and resolutions of the board of directors)
Litigation, arbitration, mediation and other court and dispute resolution authority documents, rulings, judgments, verdicts, orders and the like
Employment related documents, such as employment contracts, dismissal or termination notices, performance improvement plans, internal employee rules and policies, and the like
Wills, estates, inheritance, and probate related documents and agreements
Property and real estate related documents and agreements, such as mortgages, lease agreements and deeds
Finance and investment related documents such as loan agreements, financial statements and accounting documents, share and other asset purchase agreements, compliance and due diligence reports
Certain medical documentation, such as medical records for Hepatitis B patients to be used in legal proceedings
Immigration Translation
In the course of handling immigration matters for both Japanese citizens traveling or immigrating abroad and foreign residents both in Japan and abroad, we handle a wide range of immigration and other civil documents for individuals and corporations, including US immigration related translation.
As such, Verybest is in regular contact with many embassies, chambers of commerce and other similar institutions in Japan. As each country has different rules about the submission of translated documents, please contact us to discuss your matter and the requirements involved.
Immigration related documents regularly translated include:
Visa applications and the various materials to be attached, such as;
Birth certicates, family registery documents, education certificates and transcripts
Passports, drivers licenses, bank and financial statements
Marriage and divorce certificates
Employment documents, resumes, reference letters
Police and criminal records, medical certificates and reports