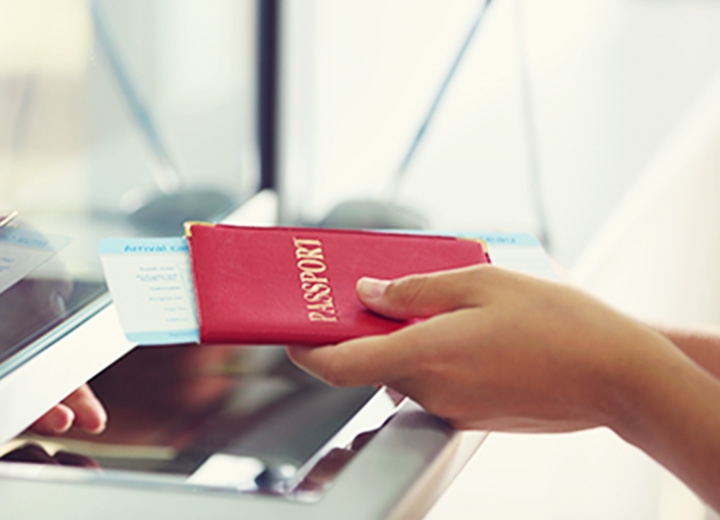 After the introduction of the special re-entry permit system in 2012, foreign residents in Japan with a valid passport and residence card (在留カード or "zairyu card") are no longer required to apply for a re-entry permit when they depart Japan and state their intention upon departure to return and resume the activities under their status of residence or visa within 12 months.
For most foreign residents in Japan, this is the system they will use when departing, and over the course of their life in, Japan.
Unlike the original re-entry permit system, there is no need to file a prior application with the ISA when using the special re-entry permit system.
Rather, the foreign resident will fill out the applicable parts of the embarkation forms which are available in Japanese airports. The picture below is provided by the ISA.
Foreign residents that wish to re-enter Japan under the same status of residence or visa must check the "I am leaving Japan temporarily and will return" box, in addition to filling out their name, date of birth, flight details and other required information on the "Departure" part of the embarkation form.
Upon presenting this form and your residence card to the immigration authorities in the airport, it will be stapled in your passport to be later used when you re-enter Japan.
However, there are several points that should be noted about the new system:
A special re-entry permit cannot be obtained after departing Japan.
If a foreign resident departs Japan without obtaining re-entry permission (a re-entry or special re-entry permit), their status of residence and remaining period of stay will be forfeited.
After departing Japan it is not possible to convert a special re-entry permit to a re-entry permit.
Special re-entry permits are only valid for a period of 12 months, and cannot be extended or renewed from overseas.
If the foreign resident's remaining period of stay (the remaining period on their visa) expires in less then 12 months from their departure from Japan, they must return to Japan prior to the date of expiry and extend or otherwise change their visa status (or extend or change their visa status prior to departing Japan if time allows).
In other words, the validity period of a special re-entry permit cannot exceed the remaining term of a visa.
Foreign nationals in Japan under short-term visa arrangements (such as tourists) are not eligible to use the special re-entry permit system.
Please contact us for further details and assistance with the special re-entry permit system.
For current information relating to the issuance of a special re-entry permit during the COVID-19 pandemic, please refer to the "Re-Entry of Foreign Residents during the COVID-19 Pandemic" section of this page or contact Verybest for further information and assistance.