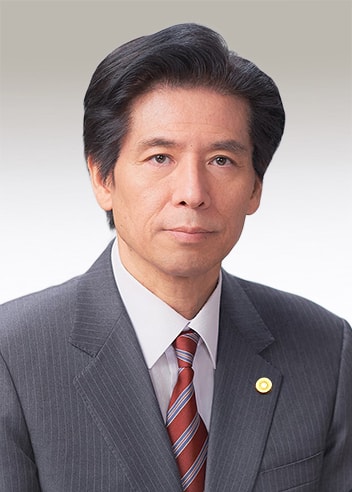 Office

Tokyo

Position

Partner

Bar Qualifications

Japan
Profile
Yuji Nanameki is a partner and a member of the firm's corporate practice. Mr. Nanameki started his legal career at an international law firm in Tokyo. In that law firm, representing many foreign companies and Japanese companies, Mr. Nanameki handled various cross border and domestic cases with a particular focus on investment cases, intellectual property related disputes, and anti-dumping and safeguard cases.

Mr. Nanameki then served as the head of the legal department of several global Japanese companies for nearly 20 years. He handled various important legal matters, particularly the purchase and sale of businesses, mergers and acquisitions, the establishment and winding down of joint ventures, international cartel investigation cases, patent infringement matters, international tax issues, and security and trade matters. Mr. Nanameki has a particular expertise in the minimization of cartel risk, having handled many international cartel investigation cases in the EU, the USA, Korea, Taiwan, Japan, China, Singapore, Brazil, and other jurisdictions. Mr. Nanameki has also handled related class action matters in the USA and Canada.

Mr. Nanameki also has expertise in the establishment and improvement of compliance and risk/crisis management systems for companies and their related entities.

Mr. Nanameki is one of original members of Japan In-House Lawyers Association (JILA), and was an arbitrator for the Bar Association Arbitration Center, a member of the JFTC Competition Law Forum, the Risk Management Committee of the Japan Electronics and Information Technology Industrial Association (JEITA), and the Managing Committee of the Association of Corporate Legal Departments (Keiei-houyu-kai).

Mr. Nanameki received his LL.B. from the Gakushuin University Faculty of Law and studied at the Beasley School of Law at the Temple University Japan Campus. He taught civil law as a part-time lecturer at Gakushuin University.
Professional Experience
1982

LL.B., Gakushuin University

1994

Kojima Law Offices

2001

Head of Legal Department, Alps Electric Co., Ltd.

2007

Head of Legal Department, Panasonic Corporation

2014

Head of Legal Department, Taiyo Yuden Co., Ltd.

2018

Verybest Law Offices